Public Defence: PhD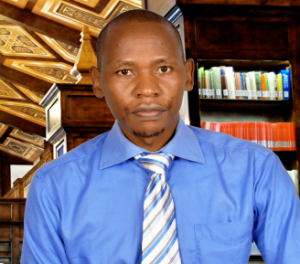 Candidate: Michael Kadigi
Kadigi is an Agricultural Economist employed at the Sokoine University of Agriculture as an Assistant Lecturer since 2015 in the Department of Policy Planning and Management (DPPM). He registered with Sokoine University of Agriculture in May 2014 to pursue PhD studies in the Department of Agricultural Economics and Agribusiness (DAEA), School of Agricultural Economics and Business Studies (SAEBS).
Thesis Title:
Consumers' preferences and purchase motivation for processed dairy products in Dar es Salaam, Tanzania.
Supervisors:
Dr. Damas Philip
Prof. Ntengua Mdoe
Prof. Gilead Mlay
Date and Time:  17 June, 2020; 09:00 hrs
Venue: SAEBS Seminars Room
Mode: Face-to face
Panelist members:
Prof K. D. Mutabazi (Chairperson)
Dr. P. Damas (Internal examiner)
Dr.R.S. Alphonce (Internal Examiner)
Dr .E. Msuya  (Appointee of Dean)
Dr . F. Mishilli (Appointee of the Head of Department and Secretary)
Summary of the Thesis
In Tanzanian particularly among urbanites, there is an emerging of complex high and middle class with large tastes and preferences skewed towards better quality consumables including processed food products with reference to attributes. The study employs a Discrete Choice Experiment (DCE) and Means end Choice (MEC) approach to examine consumers' preferences and purchase motivation for processed dairy product attributes in Dar es Salaam, drawing practical implications for the growth of dairy industry in Tanzania.
The empirical results reveal the existence of three class-specific preference heterogeneity based on the consumers' attitude towards processed dairy products, emphasizing the importance of attitudinal data in explaining consumers' choice behavior.
Findings demonstrate that within a class, consumers' preferences are in accordance with their responses to attitudinal statements, that is processed milk skeptics prefer non industrial milk products, processed dairy advocates have a negative preference for non-industrial dairy products, and neutrals milk consumers are indifferent to the form of milk they consume (consume both processed and unprocessed milk).
Preference heterogeneity was mainly driven by consumer's attitude towards processed foods attributes. Several attributes, consequences and values were established as cognitive drivers for milk and dairy product consumers. The findings also indicate that cognitive motives dictate consumers with hedonism, health and budget constraints playing a psychosocial and significant role
Attendance:
For members of the general public (including non-panel individuals) who are interested to attend/follow the Viva Voce examination virtually, kindly send your request to the Secretary of the Viva Voce Examination Panel, Prof. K.D. Mutabazi at kmutabazi@sua.ac.tz before 17th June, 2020 with the subject "Viva Voce Online".