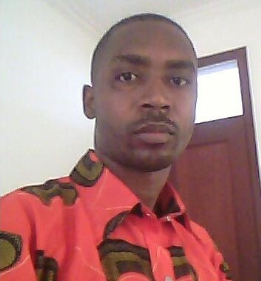 Candidate: Jean-Bosco Ntirandekura
Ntirandekura is a veterinarian employed at the University of Burundi as an Assistant Lecturer in the Department of Animal Health and Production. He joined Sokoine University of Agriculture in October 2015 to pursue PhD studies in the Department of Veterinary Medicine and Public Health of the College of Veterinary Medicine and Biomedical Sciences (CVMBS).
Thesis Title: The Epidemiological Status of Brucellosis and its Impact on Abortions in Humans and Domestic Ruminants in Kagera Ecosystem of Tanzania.
Supervisors: Prof. Esron Karimuribo (SUA), Prof. Sharadhuli I. Kimera (SUA), Prof. John B. Muma (UNZA) and Dr. Lucas Matemba (NIMR)
Date and Time: 5th May, 2020; 09:00hrs
Venue: CVMBS
Mode: Online (by Zoom)
Panel members:
Sebastian W. Chenyambuga (Chairperson)
Esron D. Karimuribo (Internal Examiner)
Helena A. Ngowi (Internal Examiner)
Mirende K. Matiko (Appointee of the Principal-CVMBS)
Erick V.G. Komba (Representative of Head and Secretary)

Summary of the Thesis
This study aimed to assess the knowledge of brucellosis among pastoralists; to estimate its prevalence; to determine its association to abortions and to identify Brucella species prevalent in humans and domestic ruminants in the Kagera region. A cross-sectional survey and a prospective cohort were conducted (using qualitative, serological and molecular tools) in Karagwe and Ngara districts. Findings indicated low knowledge of brucellosis by pastoralists of Kagera where Brucella spp. are circulating endemically (7.7%, 6%, 2.5% and 0.5% in humans, cattle, goats and sheep, respectively). By Sanger sequencing Brucella spp.were phylogenetically grouped in two clades closer to B. melitensis, B. abortus and B. suis. This raises the suspicion of the contribution of brucellosis to reproductive failures in Kagera ecosystem of Tanzania.
Attendance
For members of the general public (including non-panel individuals) who are interested to attend/follow the Viva Voce examination virtually, kindly send your request to the Secretary of the Viva Voce Examination Panel, Dr. Erick V.G. Komba at ekomba@sua.ac.tz /komba.erick@gmail.com before 3rd May, 2020 with the subject "Viva Voce Online"