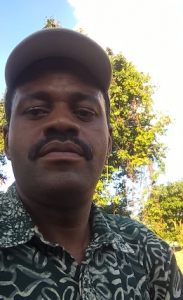 Candidate: Idrissa S. Chuma
Chuma is a veterinarian employed with the Tanzania National Parks as Wildlife Veterinarian in the in the Western Zone (Serengeti). He joined Sokoine University of Agriculture in April 2015 to pursue PhD studies in the Department of Veterinary Medicine and Public Health of the College of Veterinary Medicine and Biomedical Sciences (CVMBS).
Thesis Title: Genetic Characterization of Treponema pallidum isolates from free ranging non-human primates in Tanzania
Supervisors: Prof. Rudovick R. Kazwala (SUA), Prof. Sascha Knauf (German Primate Centre, DPZ)
Date and Time: 30th April, 2020 starting at 09:00 hrs.
Venue: CVMBS
Mode: Face-to-face and online (by Zoom)
Panel members:
Prof. George L. Mwamengele (Chairperson)
Prof. Rudovick R. Kazwala (Internal Examiner)
Prof. Robert Machang'u (Internal Examiner)
Prof. Christopher J. Kasanga (Appointee of the Principal-CVMBS)
Dr. Athumani M. Lupindu (Representative of Head and Secretary)
Summary of the Thesis:
The study involved eight species with 289 individual free-ranging nonhuman primates from different wildlife protected areas across Tanzania. Serologic treponemal test (Espline TP) used to detect simian antibodies against Treponema pallidum showed that infection by this bacterium is geographically widespread in Tanzania affecting four of eight tested NHP species and 11 of 14 investigated sites. Three independent PCRs using ulcerated skin tissue biopsies confirmed the serological results. Multi-Locus Sequence Typing analysis of three genes (Tp0488, Tp0548 and Tp0619) revealed all simian TPE isolates from Tanzania are closely related to the causative of human yaws but Treponema pallidum subsp. pertenue strains are genetically diverse. Phylogenetic analysis suggests existence of rare interspecies transmission events and relative temporal stability of the strains.
Attendance: For members of the general public (including non-panel individuals) who are interested to attend/follow the Viva Voce examination virtually, kindly send your request to the Secretary of the Viva Voce Examination Panel, Dr. Athumani M. Lupindu at alupindu@sua.ac.tz /amsalale@gmail.com before 28th April, 2020 with the subject "Viva Voce Online"